UX Camp DC
Jan 5, 2015
Happy New Year! To get the new year off on the right user experience foot the folks at UX Camp DC held their annual UX Bar Camp this past Saturday January 3rd. I had attended their September Mobile UX Camp and enjoyed it so I decided to attend and do a presentation on Design Deliverables which is something I have been thinking about for a while now.
The event was well attended and my presentation drew a decent crowd. Here is the presentation:
Many thanks to Patricia Kruep who did this very nice sketch note of the presentation.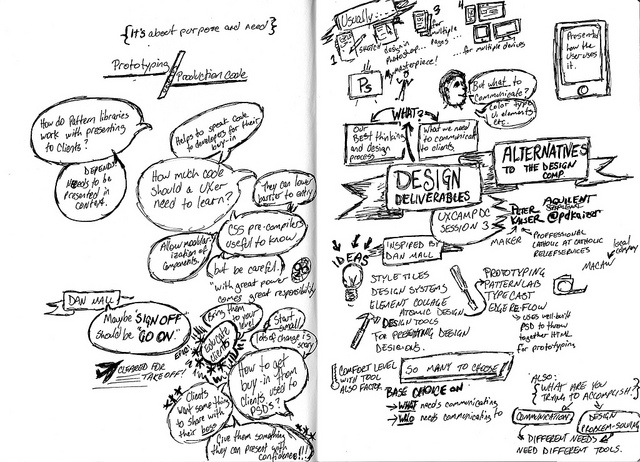 In addition to my presentation there were many other really great ones including my Aquilent colleague Jeff Pass who did a really great one titled "Towards a continuous UX improvement model".